The Yankee Candle Story
Our story is your story, too!
A True American Success Story
Christmas 1969. Sixteen-year-old Mike Kittredge, too broke to buy his mother a present, melted some crayons to make her a candle. A neighbor saw it and convinced Mike to sell the candle to her. With that small stake, he bought enough wax to make two candles—one for his mom, and another to sell. That was the birth of Yankee Candle.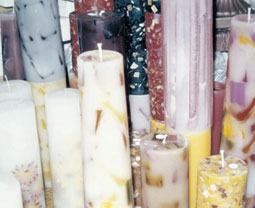 How We've Spent Our Years Together
A 16-year-old high school student created a candle for his Mom's Christmas gift, using canning wax, red crayons, kitchen string, and a milk carton. He begins to design and handcraft candles in his family's kitchen. With his father's help, he opens a small retail shop. That number would grow to hundreds of retail stores and over 35,000 authorized retailers worldwide.
Original Logo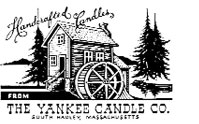 All 12 employees of the company now known as Yankee Candle move into an old paper mill in Holyoke, Mass.
First Mail Order Catalog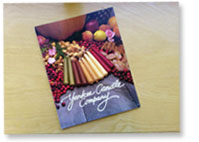 Our first scented apothecary candle jars hit the market. Early favorites are Bayberry, Cinnamon, Cranberry, Pine, and French Vanilla.
Yankee Candle is THE big story at the Boston Gift Show. Retailers nationwide take notice and place big orders for their stores.
We send out our very first mail order catalog. Today, we send out over six million catalogs featuring "scratch & sniff" fragrances.
Original South Deerfield, MA Store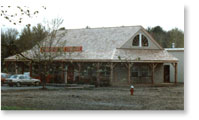 We move our store to South Deerfield, Mass., the busy crossroads for most auto traffic between New York and Vermont. Company sales reach $1 million.
The Yankee Candle factory follows to South Deerfield, and the flagship store adds unique specialty shops and eateries. Honeydew Melon debuts.
We introduce full-color printing on our labels. Previously, every illustration was filled in by hand with colored pencils!
Our first retail store outside of our factory store opens in Sturbridge, MA.
Hand-colored Labels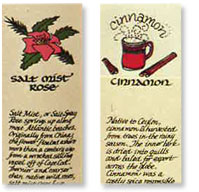 Our line of Housewarmer® Jar Candles, designed "for every room, for all occasions," debuts.
An annual tradition begins! Santa makes his first helicopter arrival at the flagship store in South Deerfield.
First Retail Store Sturbridge, MA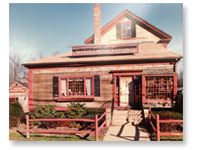 The Bavarian Christmas Village opens in our South Deerfield store, helping to make it one of New England's most popular attractions.
Home Sweet Home® and MidSummer's Night® debut.
We turn 25! Our factory moves to a larger home in Whately, Mass.
Chandler's Restaurant opens its doors at our South Deerfield Village.
We launch our first website (yankeecandle.com), welcoming a new generation of customers and giving long-time fans a new way to shop. Annual sales pass $100 million.
First Housewarmer® Jar Candles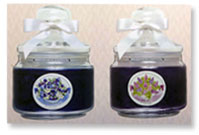 Forstmann Little & Co. purchase Yankee Candle. Christmas Cookie debuts.
Across the ocean we go, to Bristol, England, where Yankee Candle International now serves customers in 24 countries.
Bavarian Christmas Village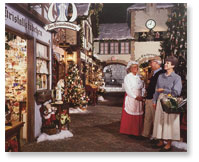 With over 1,000 candlemakers, we create more than 80 million Yankee Candles.
Car Jar® Air Fresheners debut.
In the wake of September 11, we donate thousands of candles for memorial services across the country.
Chandler's Restaurant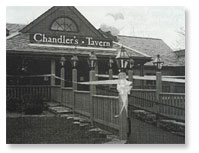 Clean Cotton® and Lilac Blossoms debut.
To celebrate the 20th anniversary of our South Deerfield Village store, we open Santa's Enchanted Village inside the store.
Yankee Candle® Factory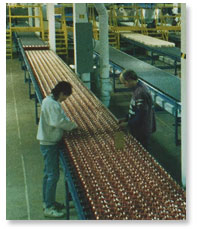 We open our second Yankee Candle Village flagship store in Williamsburg, Va. Each Village store features 400,000 candles in over 200 different famous Yankee scents.
Yankee Candle® Factory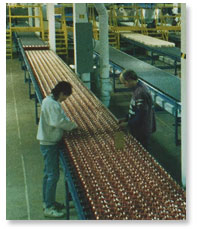 In November, working hard to meet holiday demand, our team set a record by creating 1,054,182 Jar Candles in seven days! Vanilla Cupcake and Lemon Lavender debut.
Sun & Sand®, Mango Peach Salsa, Red Apple Wreath and Sparkling Cinnamon debut.
For the second year in a row, the Country Music Awards named Yankee Candle the official candle of Country Music's biggest night.
Car Jar® Air Fresheners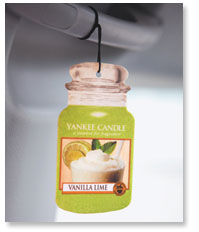 Our Williamsburg Village Store celebrated its first wedding as a couple married under the indoor snow shower that falls year-round at both our Village Stores.
Pineapple Cilantro debuts.
We kicked off our 40th birthday year with a fresh start, introducing our Good Air™ candles.
Yankee Candle becomes the #1 premium scented candle in the United Kingdom. Yankee Candle Fundraising helps generate over $15 million for more than 12,000 local and national groups.
Williamsburg Village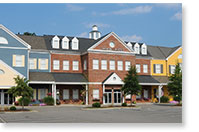 Pink Sands™ and Bahama Breeze™ debut.
We open our first company-owned retail stores in Canada.
Yankee Candle joins Jarden Corporation's portfolio of leading branded companies.
Scenterpiece™ Easy Melt Cup System debuts.
Good Air™ Collection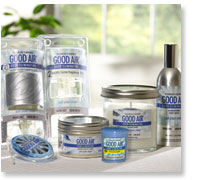 Girl Scout Cookies® candle collection debuts.
We now produce over 200 million candles per year.
Sales of Personalized Photo Candles reach $1 million in the first year they're offered.
The Yankee Candle Company hits $1 billion in sales for the year.
We begin rolling out our new logo and an updated, removable label design.
Charming Scents debuts.
To keep up with the growing demand of fans across the globe, we open our first production plant overseas, in the Czech Republic.
Our first national TV ad campaign airs.
Jarden (and Yankee Candle) is acquired by Newell Brands.
Scenterpiece™ Easy Melt Cup System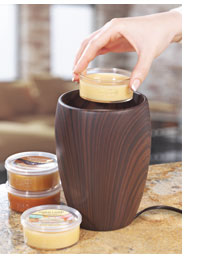 Newell Brands acquires Smith Mountain Industries makers of the WoodWick brand of candles.
Charming Scents debuts.
Yankee Candle® employs more than 6,000 skilled, dedicated workers around the world. Our candles and accessories can be found in our nationwide base of over 475 company-owned retail stores and at Authorized Yankee Candle® Retailers throughout the United States.