Frame Your Moments with Fragrance
Personalized Candles
Pick a fragrance and add your photo and a message from the heart for just $5 — they'll think of you every time they light it. Personalize online or in a store in minutes!
Make the Perfect Valentine's Gift
For Valentine's Day or any spring celebration, a Personalized Candle is a just-right way to give them something special to remember.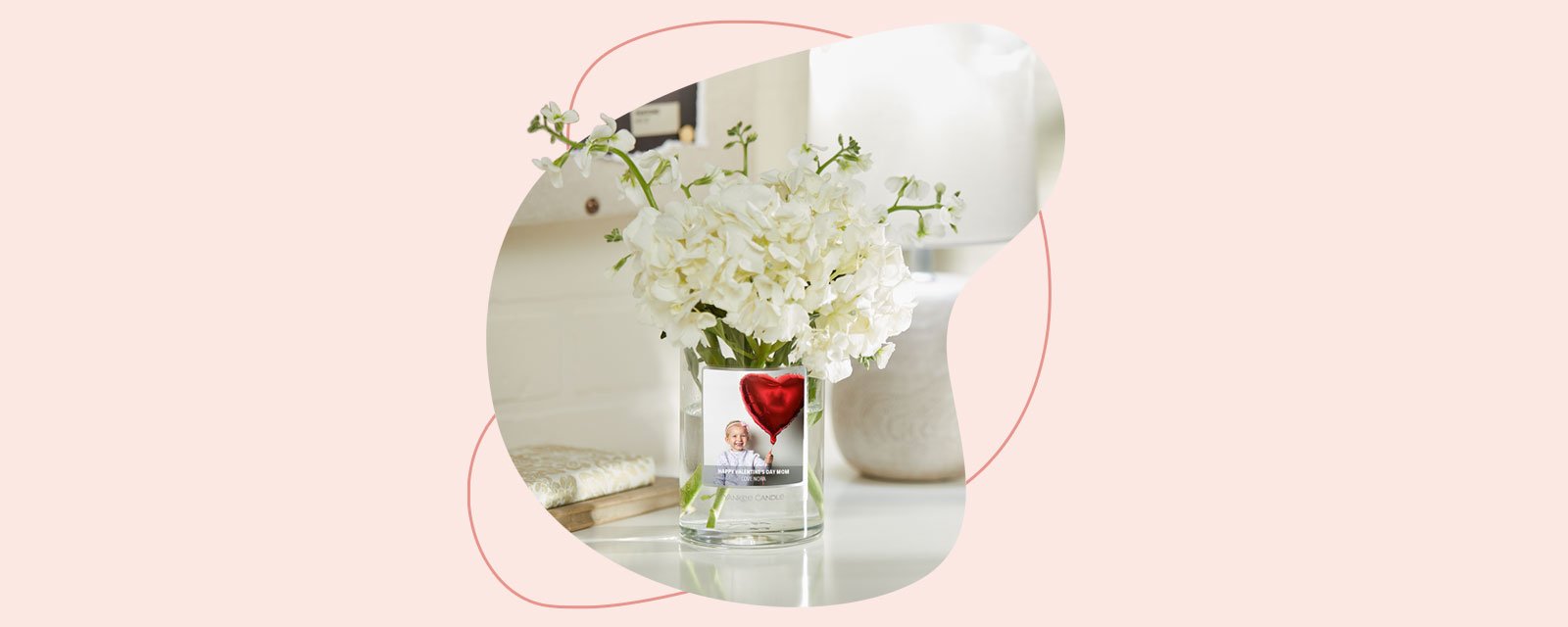 A Keepsake They'll Treasure
Personalized Candles keep on being a thoughtful gift after the wax is gone. It's easy to upcycle your candle jar into a beautiful and useful glass vase or holder. 1. Select Your Style
Choose from a popular collection of candle shapes & sizes. 2. Pick a Fragrance
Find the scent that's just right for the person or occasion. 3. Add a Photo
Upload your favorite picture to feature on the candle's label. 4. Create a Message
Write a from-the-heart message to make your photo shine.
Make a gift for someone special or a cherished memory for yourself!