Upcycling Inspiration: Studio Collection
The contemporary designs and softly colored glass of our new Studio Collection candles make them perfect décor additions anywhere in the house. And with these creative upcycling ideas from Lindsey Manjourea on the Yankee Candle® photo studio team, you can add that special touch to your own space. Take inspiration for creating unique and eye-catching storage solutions with these beautiful vessels once the wax is gone.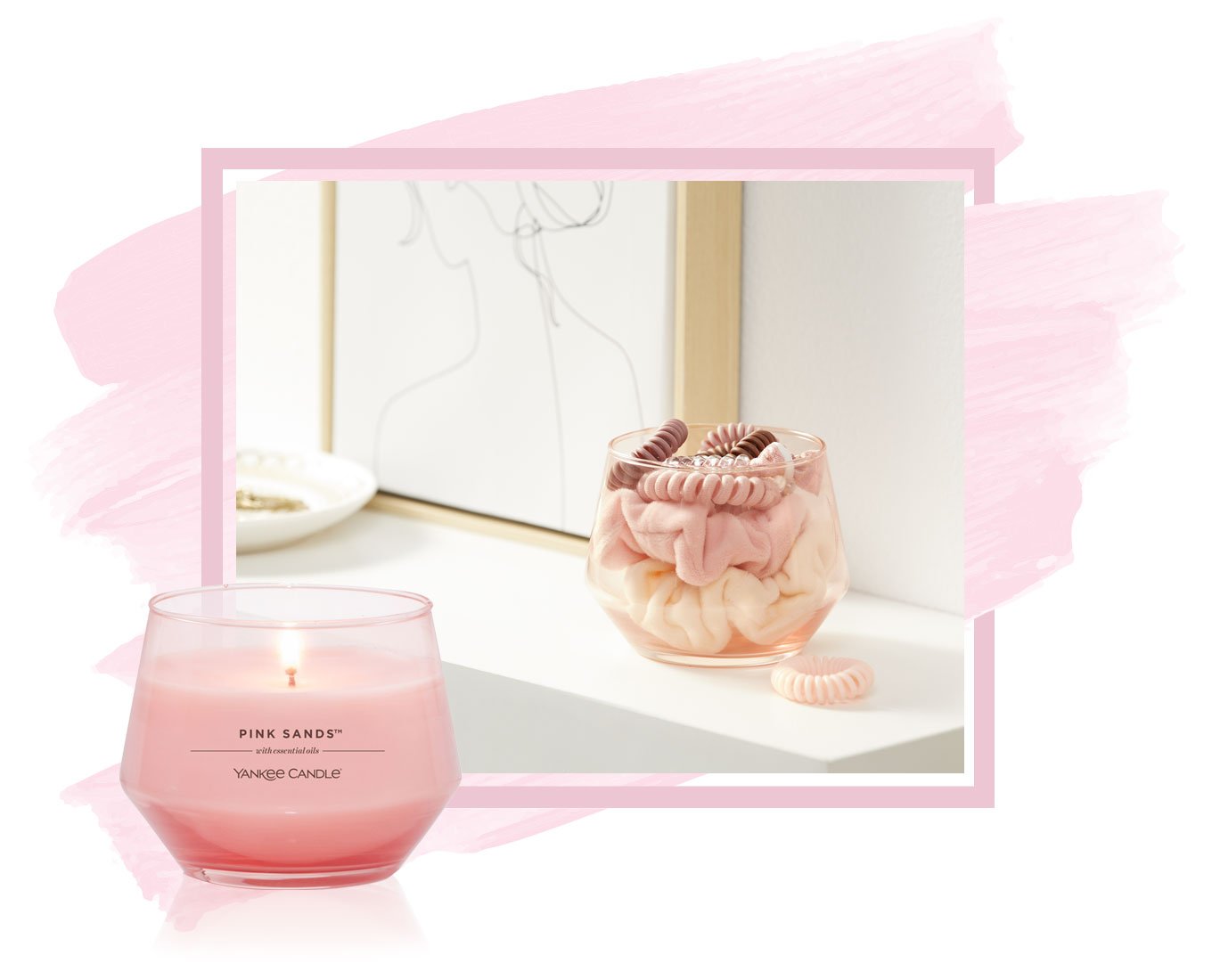 Clean Space
This fun and functional (and very color-coordinated) storage idea, Lindsey says, was created to show "the ease and simplicity of using the empty vessels to keep your vanity tidy of stray hair ties, elastics, and bobby pins."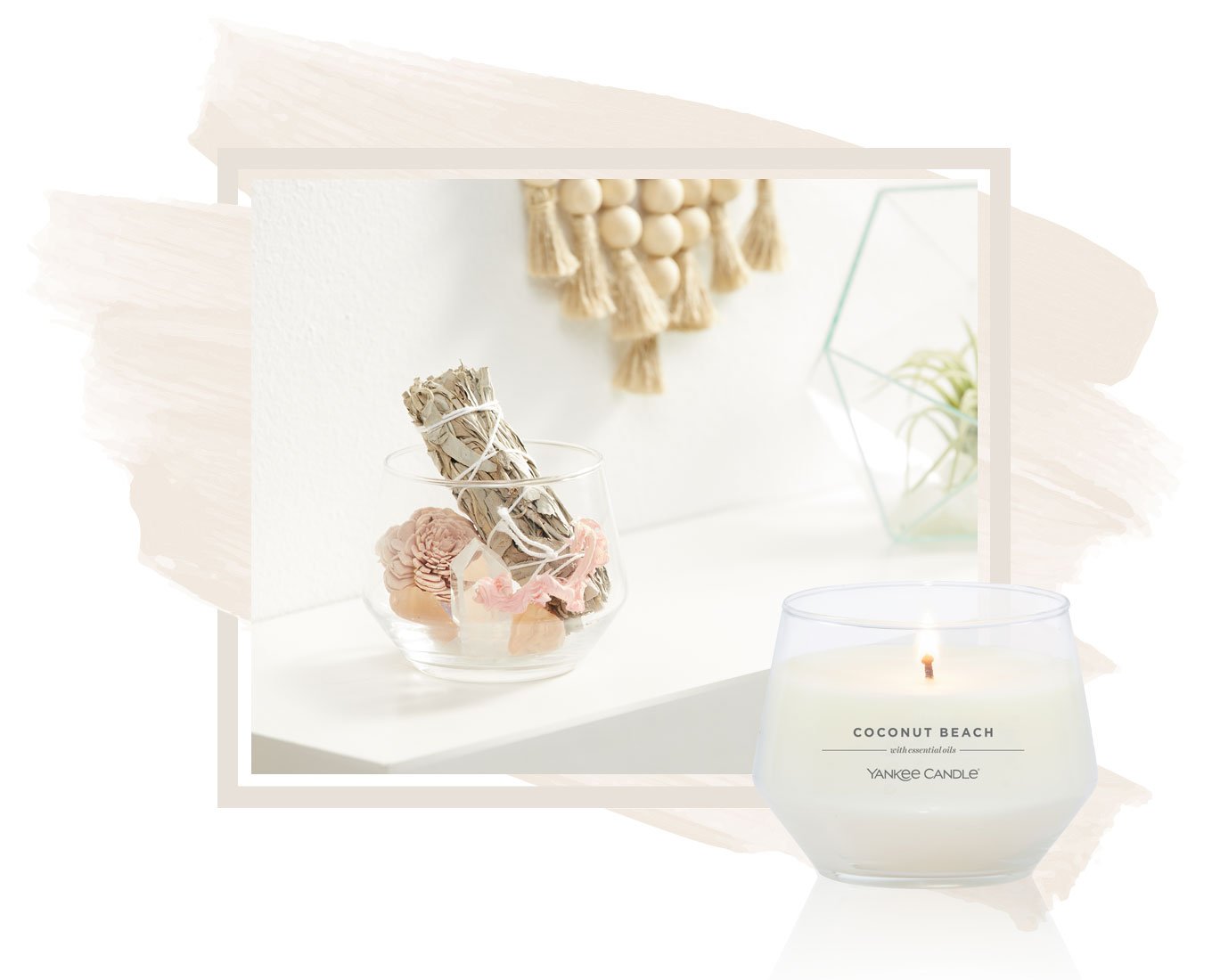 Feel-Good Space
"I wanted to make a 'self love' vessel with some rose quartz for love and compassion, clear quartz for cleansing and calming of the mind, and a sage bundle for cleansing of self and space for healing and wisdom."
Now eligible for Auto-Ship!