Upcycling: What's-for-Dinner Jar
We've all been there: so many recipes we want to try out that we're not sure what to make — or stuck in a mealtime rut and looking for inspiration to cook something new. Here's a simple upcycling idea to solve both dilemmas and create a fun night in!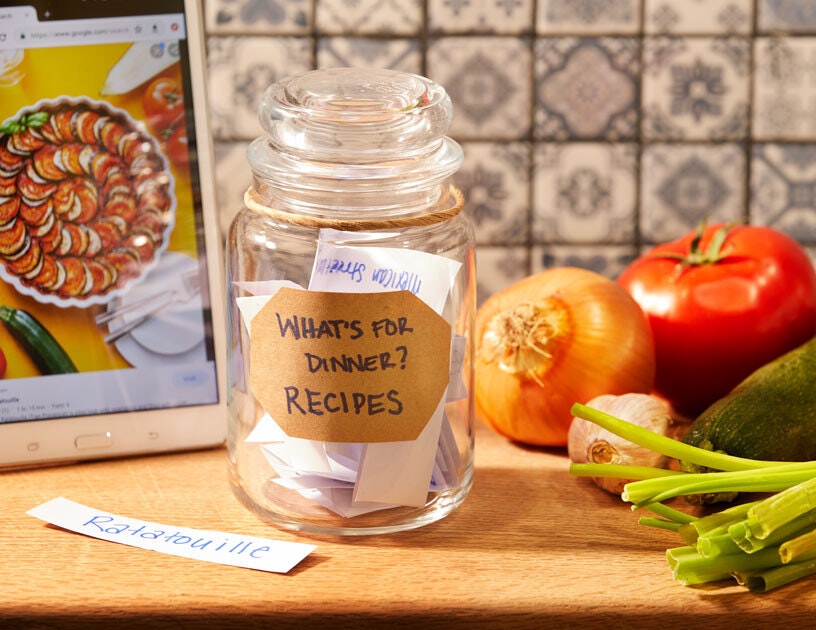 You'll Need:
• Yankee Candle® Original Large Jar Candle jar
• Sheet of paper or sticky notes
• Scissors
• Pen
• Label materials (optional)

What to Do:
• First, remove any leftover wax from your candle jar (Tip: look online to find the safe method that works best for you).
• Write down the names of all the recipes you've been dying to try out on a sheet of paper or sticky notes.
• Cut out the names in strips of about the same size and shape (you can also fold sticky notes in half to hide the names).
• Put the paper strips inside the jar.
• Optionally, make a fun label for your jar!
• Now the next time you're not sure what to make, just pull a recipe name out of your jar for a fun surprise!