Sparkling Cinnamon Holiday Mocktail Recipe
Inspired by our Sparkling Cinnamon fragrance, this alcohol-free Yankee Candle® Family original recipe is a spicy, sweet, and refreshing treat for holiday-lovers of all ages, and sure to kick off the season with warmth and cheer.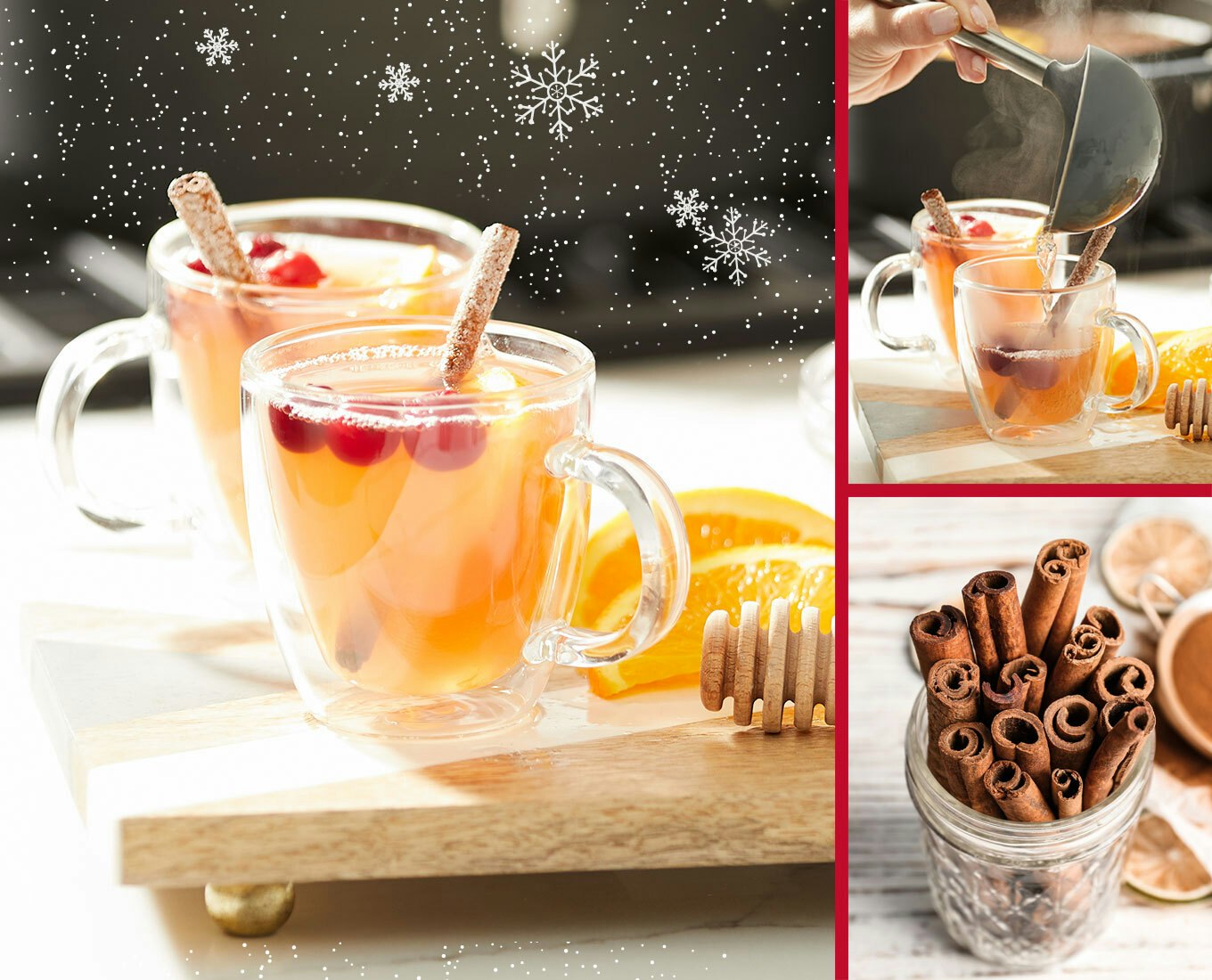 Makes 6 cups.
Instructions
In a medium saucepan, mix:
• 4 cups water
• 3 tea bags of your favorite cinnamon tea
• 2 cups apple juice or cider
• 1 teaspoon vanilla extract
• 3 tablespoons honey
Optionally add cinnamon stick or clove, and simmer to taste.
When ready, ladle into your favorite big, cozy mugs and garnish with fresh cranberries and
cinnamon sticks.