Upcycle a Fall Adventure Jar!
Ready to head out and explore the beauty all around you on a Woodland Road Trip? Check out these tips and get the most out of your adventure!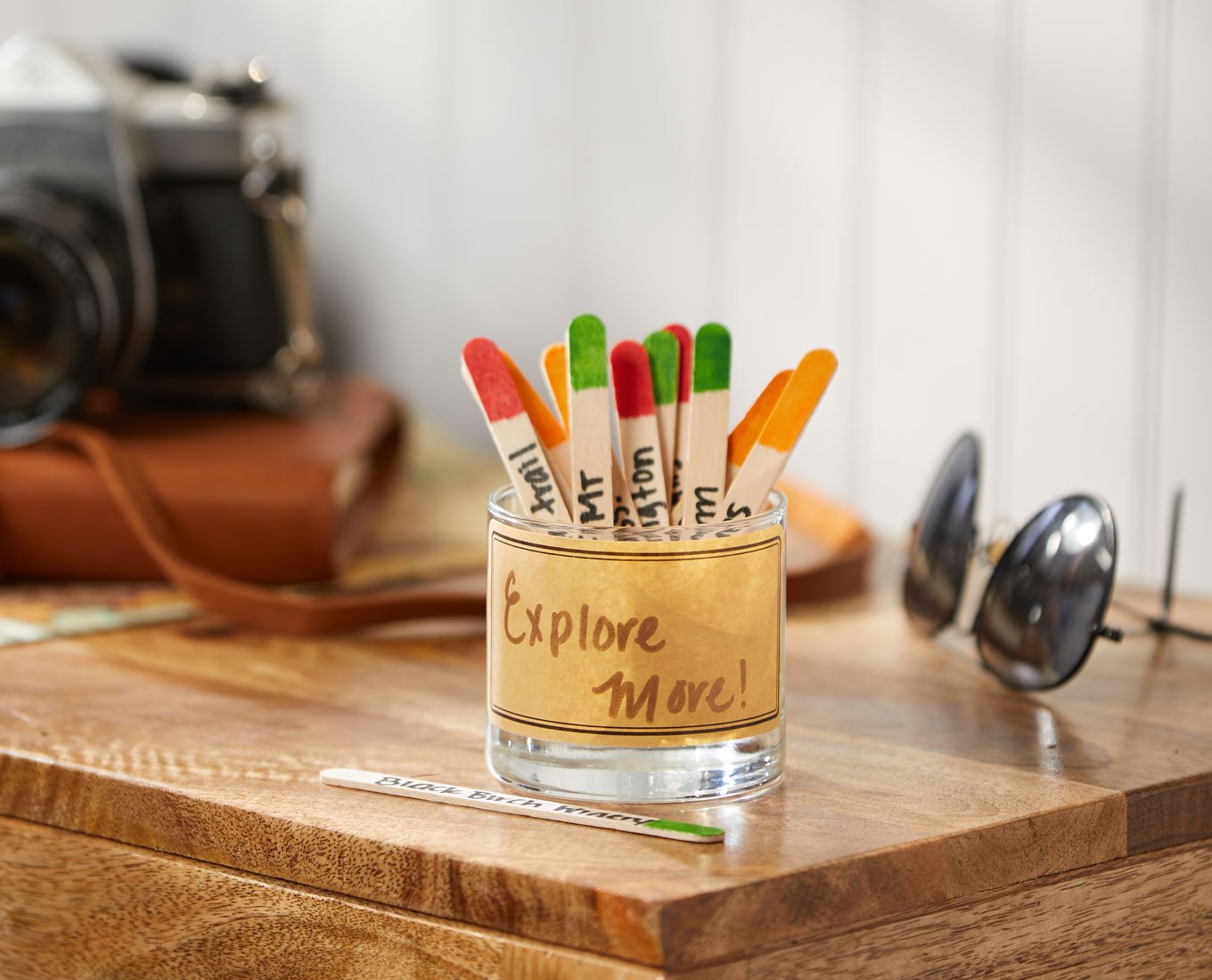 1. Start with a clean, empty candle jar.
2. Grab a bunch of popsicle sticks and write a different fun destination on each one — like apple-picking orchards, sugar houses, hiking trails, lakes, parks, etc.
3. Dip the end of each popsicle stick in a paint color that indicates how far away the destination is, e.g. green for somewhere close by, yellow for medium distance, and red for a long drive.
4. Use markers, colored pencils, or even your printer to create a fun label for your jar and glue it in place.
5. Place the popsicle sticks in the jar with their colored ends pointing up.
6. Whenever you feel like it, pull out a stick with a color matching the distance you'd like to travel for a spontaneous road trip adventure!