Lemon Lavender Cookies
Have some fun with @goingforgrace's gorgeous Lemon Lavender cookies, inspired by her favorite fragrance of the season.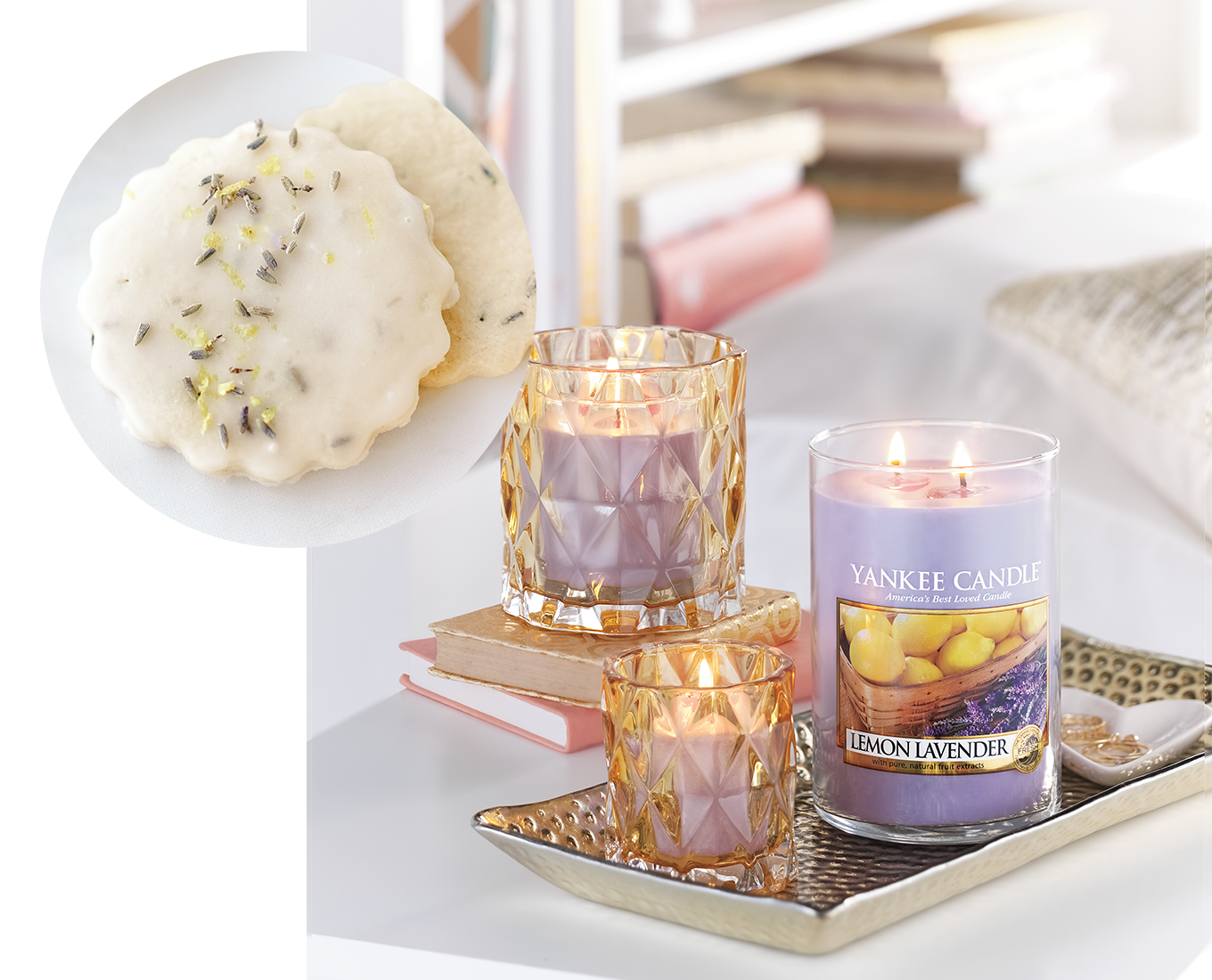 Ingredients:
1 tsp culinary lavender
2 tsp lemon zest (leave some aside for garnish)
2 tbsp lemon juice
1 cup all-purpose-flour
1/4 tsp lemon extract
1 cup powdered sugar
1/4 tsp salt
1/2 cup sugar
1/2 tsp vanilla extract
1/2 cup butter, unsalted
Preheat oven to 325 degrees.
In the bowl of a stand mixer, cream together the butter and sugar until smooth. Add vanilla and lemon extract.
In a small bowl, whisk together flour, salt, lemon zest, and culinary lavender.
Add dry ingredients to the butter mixture and mix until it comes together as a ball of dough.
Roll out dough on a floured surface until 1/4 inch thickness. Cut into desired shapes and place onto baking sheet lined with parchment paper.
Bake 10-12 minutes. Remove and allow to cool completely.
Once cookies have cooled, whisk together the powdered sugar, lemon juice, and lemon zest. Spoon over cookies and spread until fully covered. Let set before serving.