Frosty Gingerbread Cookie Jar
The perfect pairing for a Frosty Gingerbread candle!
Give a DIY jar of cookie mix with our printable tag and recipe! Layer the dry ingredients in a Ball® jar and pair it with our Frosty Gingerbread fragrance for a thoughtful and creative gift.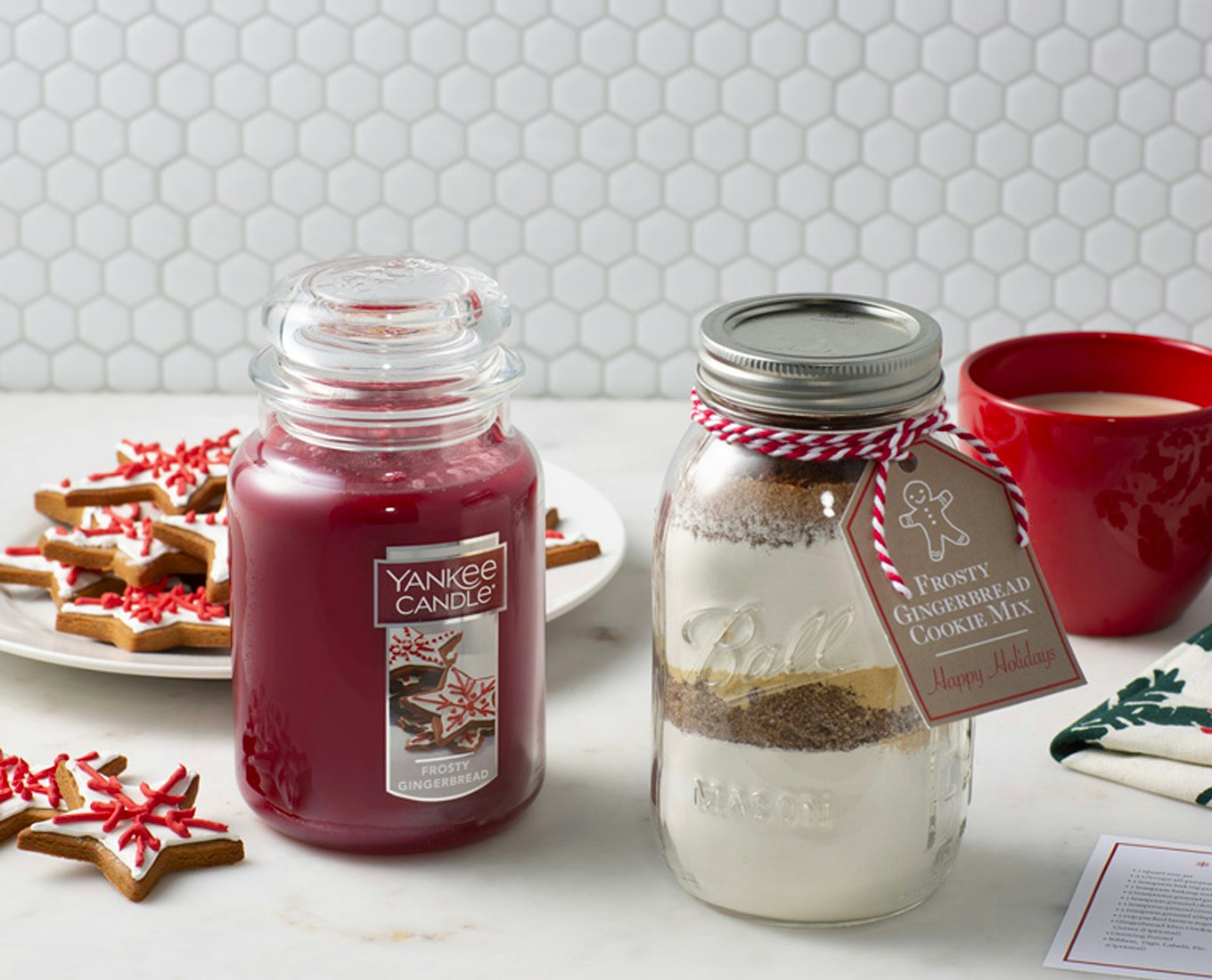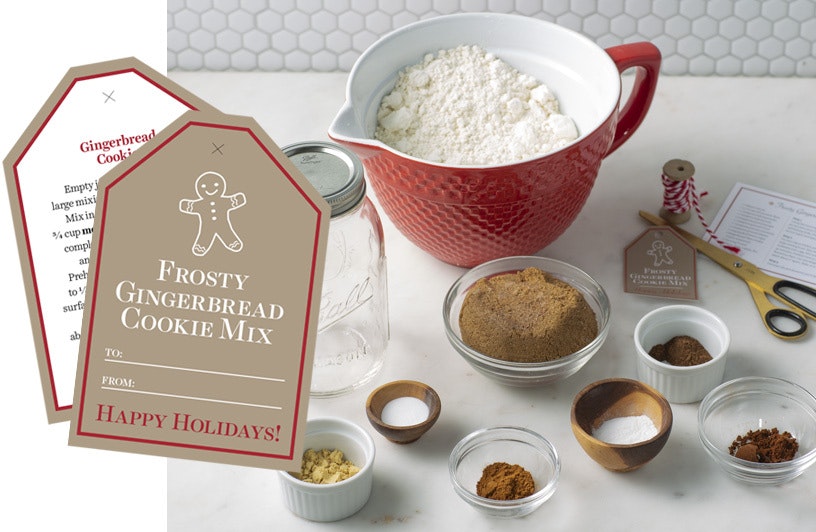 For the dry mix:
• 1 quart-size jar
• 3 1/2 cups all-purpose flour
• 1 teaspoon baking powder
• 1 teaspoon baking soda
• 2 teaspoons ground ginger
• 1 teaspoon ground cloves
• 1 teaspoon ground cinnamon
• 1 teaspoon ground allspice
• 1 cup packed brown sugar
• Canning funnel
• Printed recipe tag
• Butcher's twine or ribbon, yarn, etc. (optional)
Using a canning funnel, pour into the jar half of the flour (1 3/4 cups), baking powder, and baking soda. Pack the layers firmly after each layer. Next, add half of the brown sugar and spices. Add the remaining flour, then end with the remaining brown sugar and spices.
Print the downloaded PDF of the recipe gift tag. Cut out the tag shape and fold it in half. Punch a hole where marked, and attach the tag to the jar with butcher's twine, ribbon — whatever you'd like.
Or, you can hand-write the recipe:
Gingerbread Cookies
Empty jar of cookie mix into large mixing bowl. Mix in 1/2 cup softened butter, 3/4 cup molasses, and 1 egg. Stir until completely blended. Cover dough and refrigerate 45 minutes. Preheat oven to 350°F. Roll dough to 1/4 inch thick on a lightly floured surface. Cut into shapes. Place cookies on lightly greased cookie sheet about 2" apart. Bake 10 to 15 minutes. Decorate with your favorite cookie frosting recipe.