D.I.Y. Dried Grapefruit Holiday Garland
Our friend Anita @anitayokota, blogger and designer, shares how she decorates for the holidays with this easy-to-make dried grapefruit holiday garland inspired by White Spruce & Grapefruit from our new Holiday Countdown Collection.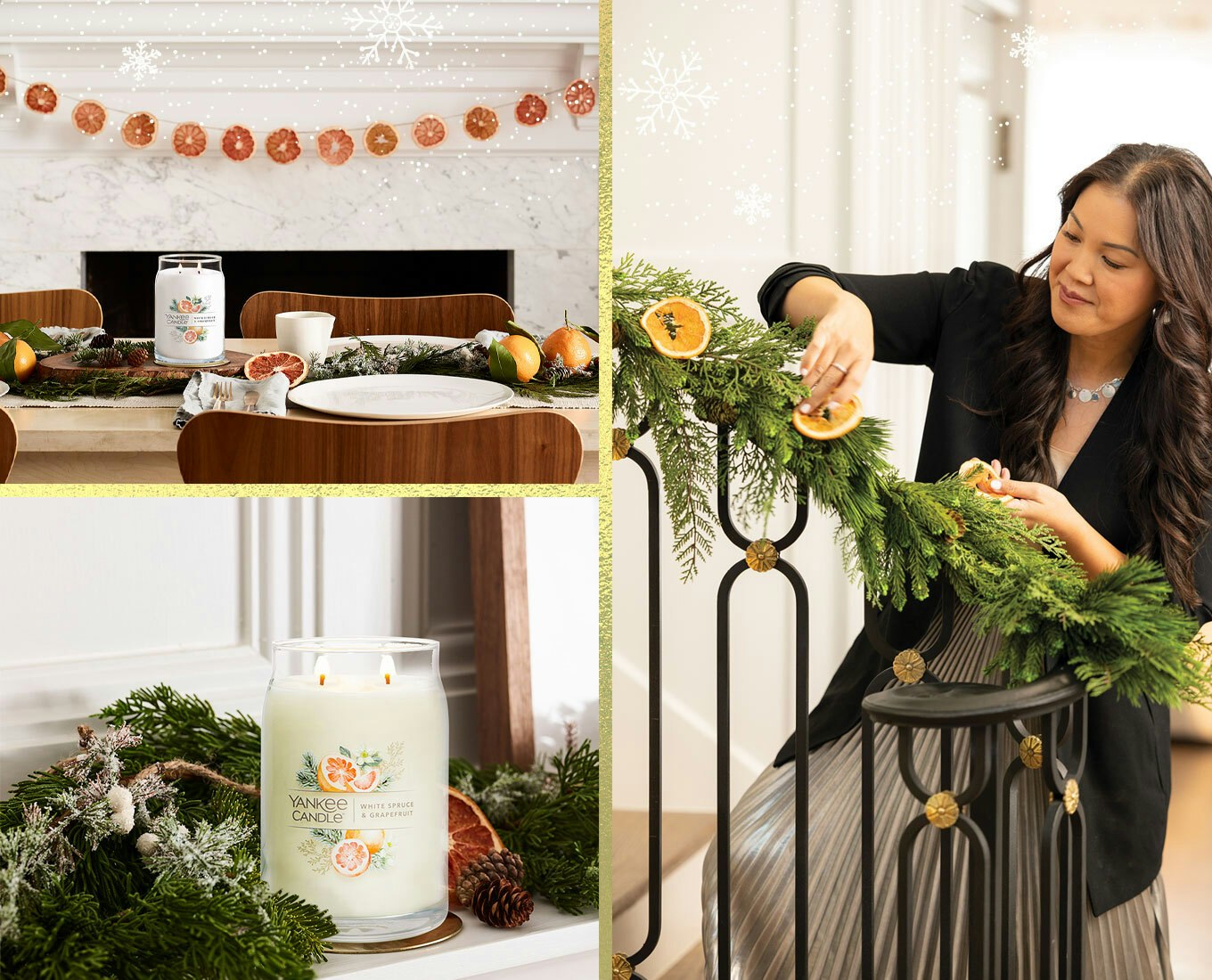 "Decorating for the holidays is something I look forward to every year. One of my favorite holiday decorating tricks is using dried fruit as an accent piece — it's a great way to incorporate something natural into any arrangement! I was inspired by my favorite Yankee Candle® scent: White Spruce & Grapefruit. It's unique, yet subtle, and complements every piece I create."
Instructions
1. Preheat oven to 150-170°F.
2. Line your favorite baking sheet with parchment paper and set aside for later.
3. Using a serrated knife, cut grapefruit into 1/4" slices, removing all seeds.
4. Dry each piece of grapefruit with a paper towel.
5. Arrange your grapefruit slices on the parchment paper.
6. Place into preheated oven for 3-4 hours.
7. Flip grapefruit slices every hour until the fruit is dried (do this often to limit brown burnt edges).
8. Remove the dried grapefruit slices and let sit for one day to allow them to fully stiffen.
9. String together as a garland or add to a wreath for a charming holiday décor accent!