Scented Tea Light Candles
Activating this element will cause content on the page to be updated.
Filters
selection will refresh the page with new results
Earn $5 toward a future order by picking up an item in store!
After you pick up your order, you'll receive an email with a code to use on your next purchase.
Product Results
Showing 1 of 1 results
BEST SELLER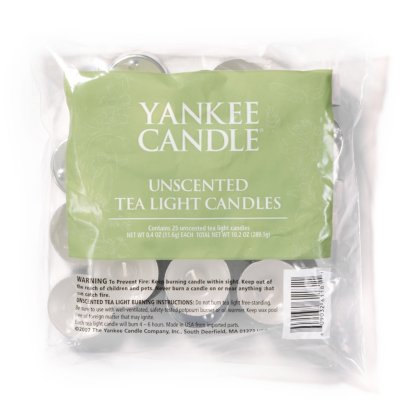 Tea Light Candles
This item is currently not available.
The selected quantity is currently not available.
About Scented Tea Light Candles
Our smallest candle form, Tea Lights enhance the ambiance of candlelight and add instant impact to any space when used in multiples. The wicks safely extinguish once all the wax has been consumed. A perfect match to our decorative accessories illuminated by this smallest candle. Tea Light Candles are 0.35 ounces apiece. They're the perfect size for using in multiples or with our tea light holders.