Small Jar Candles
Filters
selection will refresh the page with new results
Price
selection will refresh the page with new results
product-list-page-filter
Fragrance Type
refinement Fragrance Type group
selection will refresh the page with new results
product-list-page-filter
Product Results
Showing 1 of 1 results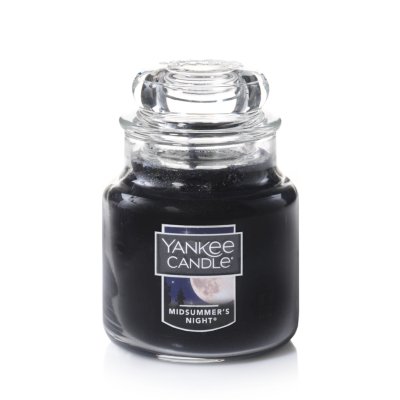 MidSummer's Night®
MidSummer's Night®
Original Small Jar Candles
This item is currently not available.
The selected quantity is currently not available.
About Small Classic Jar Candles
This little 3.7-oz gem is a good pick for sampling fragrances. Although it's small, trust us—the fragrance is still big. Each is made right here in America with premium-grade paraffin of the finest quality ingredients from around the world. Fun fact—we select the perfect wick type for each specific fragrance to ensure the very best quality burn. Who knew?