Small Tumbler Candles
Filters
selection will refresh the page with new results
Special Offers
refinement Special Offers group
selection will refresh the page with new results
product-list-page-filter
Price
selection will refresh the page with new results
product-list-page-filter
Fragrance Type
refinement Fragrance Type group
selection will refresh the page with new results
product-list-page-filter
Product Results
Showing 1 of 1 results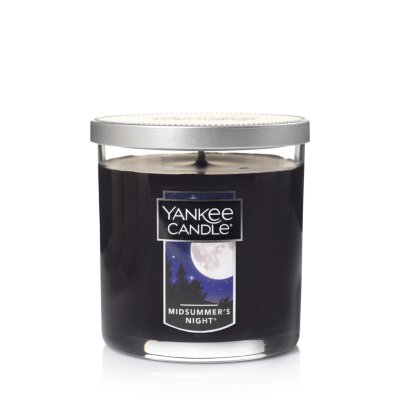 MidSummer's Night®
MidSummer's Night®
Small Tumbler Candles
Clearance sale items do not qualify for other promotions or discounts.
This item is currently not available.
The selected quantity is currently not available.
About Small Tumbler Candles
This candle's small 7-oz. size likes to mingle in groups with other size candles. It's also great for gift giving or sampling our scents to your heart's content. The brushed metal lid and modern shape keeps it on trend. A single wick does the trick in distributing the premium fragrance. Try a Small Tumbler Candle on one of our candle trays, where its small footprint allows more of the tray to shine. They also fit beautifully into our candle holders.