Accents
Perfect Candle Complements
Refresh your style statement with our candle accents for spring — colorful, on-trend, and ready to wow.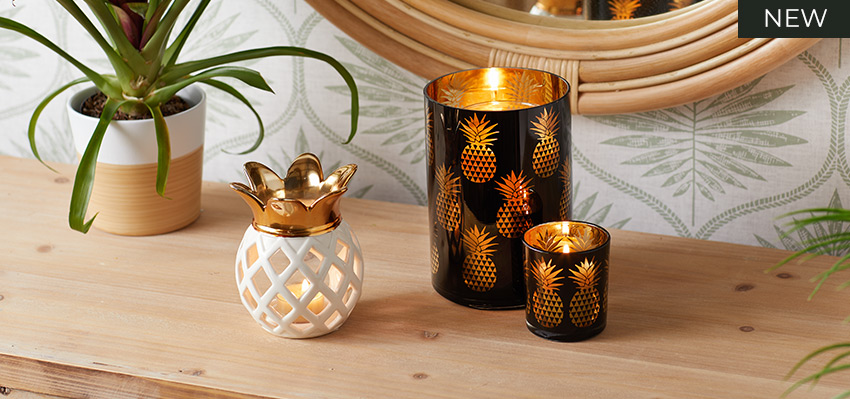 NEW COLLECTION
Pineapple
Tropical candle accents featuring golden pineapple designs offer a symbol of warm welcome and hospitality.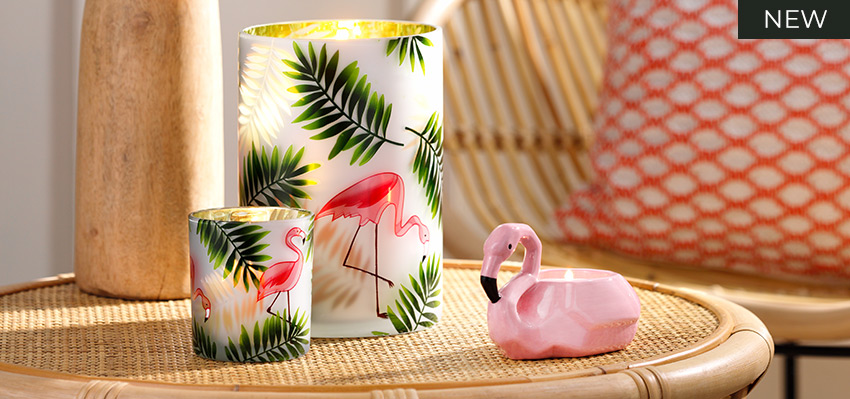 NEW COLLECTION
Flamingo
Bring a piece of paradise into your home with frosted glass accents featuring vibrant palm leaves and friendly flamingoes.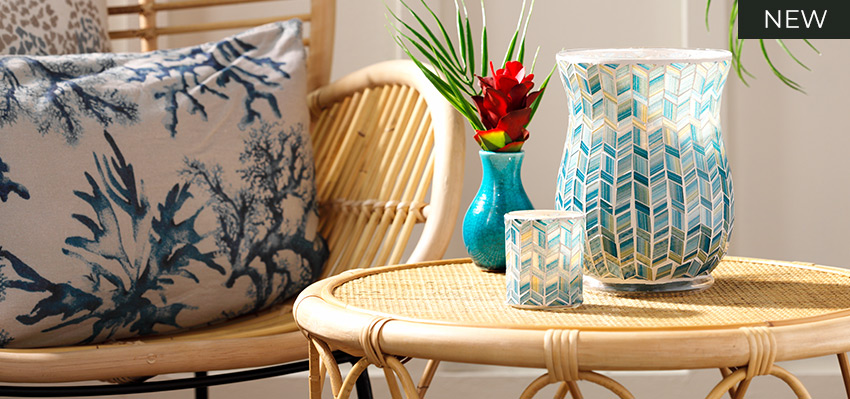 NEW COLLECTION
Blue Mosaic
Herringbone tiles in brilliant tones of blue create artistic and stylish accents for your favorite fragrances.