Home Fragrance — Fresh, Fragrant, and Right at Home
Fill your home with welcoming, room-filling, and true-to-life fragrance anywhere and any time. With so many stylish and convenient ways to add fresh, inviting ambiance to every large and small space, you'll always feel right at home.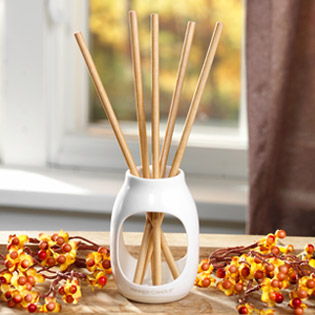 Pre-Fragranced Reed Diffusers
NEW! Experience powerful, room-filling fragrance in an instant, without the possibility of a mess. Set the perfect fragrance level simply by adding or removing the pre-scented reeds in the ceramic diffuser vase.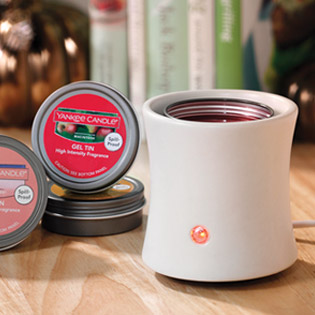 Gel Tins & Warmers
NEW! Our spill-proof Gel Tins create a warm, welcoming ambiance throughout your home. Just place a Gel Tin into the fragrance warmer, turn it on, and enjoy worry-free, high-intensity fragrance for up to 50 hours per tin.