Large 2-Wick Tumbler Candles
Filters
selection will refresh the page with new results
Special Offers
refinement Special Offers group
selection will refresh the page with new results
product-list-page-filter
Price
selection will refresh the page with new results
product-list-page-filter
Fragrance Type
refinement Fragrance Type group
selection will refresh the page with new results
product-list-page-filter
Product Results
Showing 1 of 1 results
CLEARANCE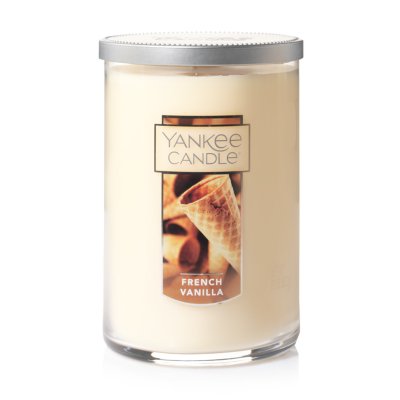 French Vanilla
French Vanilla
Large 2-Wick Tumbler Candles
4 for $50, 2 for $30, or $18.60 each: Select Clearance Large Candles
This item is currently not available.
The selected quantity is currently not available.
About Large 2-Wick Tumbler Candles
You can't go wrong with Large Tumbler Candles for creating a centerpiece or decorating a mantle. Tumblers tend to play well with others, which make them perfect for mixing with multiple candles. Sleek 22-oz. design is topped off with a brushed metal lid that helps it join the ranks of "updated chic." And there are 2 wicks to double the fragrance to love. Add a tumbler candle holder to match your collection and décor.