Large Jar Candles
Filters
selection will refresh the page with new results
Special Offers
refinement Special Offers group
selection will refresh the page with new results
product-list-page-filter
Fragrance Type
refinement Fragrance Type group
selection will refresh the page with new results
product-list-page-filter
Color
refinement Color group
selection will refresh the page with new results
product-list-page-filter
Product Results
Showing 1 of 1 results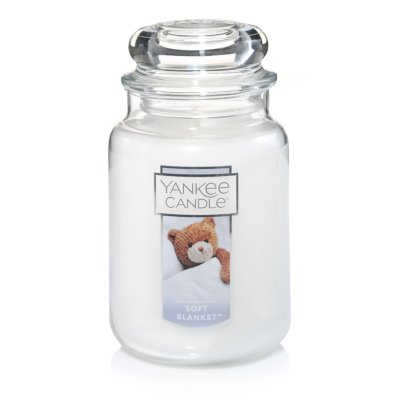 Soft Blanket™
Soft Blanket™
Original Large Jar Candles
Buy 1, Get 1 50% Off: Full-Price Large Original Jar, and Signature Candles
This item is currently not available.
The selected quantity is currently not available.
About Large Classic Jar Candles
Here's the perfect size candle for all your go-to fragrances. You'll get the longest burn out of its 22-oz. size—perfect for all those dinner parties, lazy Saturdays and a season's worth of little moments. Details you should know? Each is made in America with premium-grade paraffin of the finest quality ingredients from around the world. And we select the perfect wick type for each specific fragrance to ensure the very best quality burn. Turn your Large Classic Jar Candles into essential décor pieces by accessorizing with large candle holders, large candle shades and large candle trays.